Welcome to The Viva Ukulele School
.
Well hello there and welcome to my fun, friendly ukulele school.
If we haven't already met, hello, I'm Stephanie (that's me, in this little pic)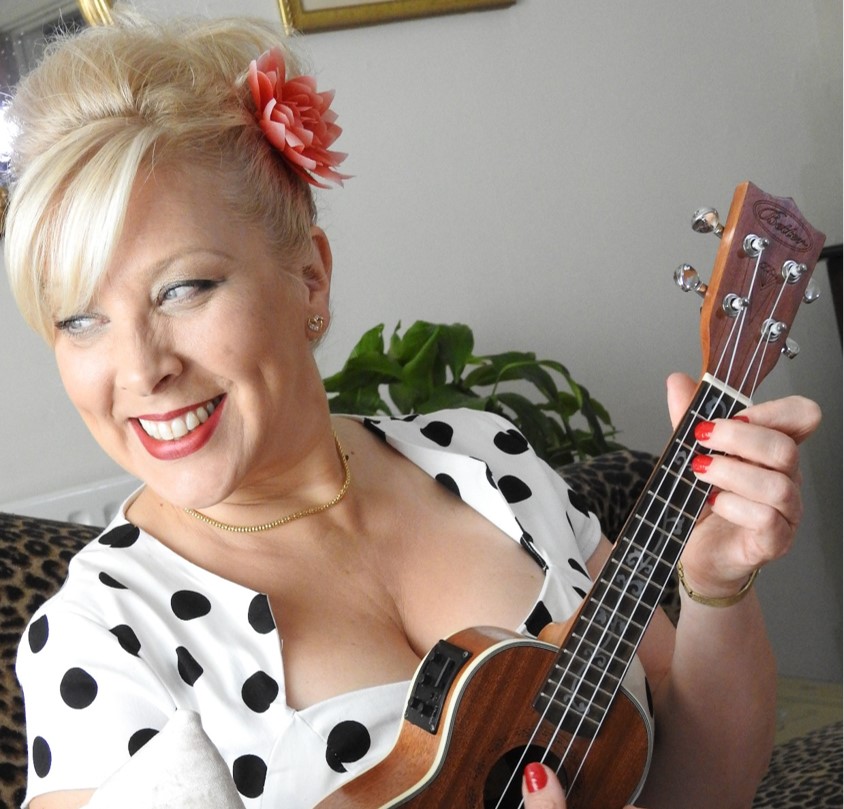 OK, so you've got your ukulele and you want to learn to play it, you're in the right place.
What's that, you haven't got one yet...SERIOUSLY?
WHAT ARE YOU WAITING FOR?
Go on, go and grab yourself a cute little uke in your favourite colour, download one of my courses below and you'll be playing a song in a matter of minutes!
I'll show you the way, step-by-step.

OK, OK, maybe you won't be lining up for X Factor after the first lesson but, how good you get and how far you go is entirely up to you.
---
Let's start this wonderful ukulele journey where you'll make music, meet friends and definitely, (in spite of sore fingers and the occasional uke-envy) have lots of fun!

I am honoured to share this journey with you...let's go!
Courses & The Viva Ukulele Club